Graeagle-Blairsden Real Estate & Community Information
Graeagle-Blairsden Real Estate & Community Information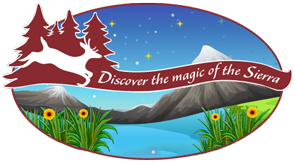 Graeagle – Blairsden is located in the High Sierras of Plumas County, one hour from Reno. Graeagle has a population of about 700 residents and Blairsden has 39.
Graeagle was founded in 1916 as a lumber town. There was a naming contest, as the name at the time was Davie's Mill. The winning entry in the contest was "Gray Eagle Creek", which became Graeagle. The name is perhaps connected with Edward D Baker, who was called the "Gray Eagle of Republicanism."
The Graeagle Lumber Company employed hundreds in the area from the 1920s to the 1950s. The mill was closed in 1956 due to modernization and the town was purchased by the West family in 1959.
Shopping & Dining
Graeagle has a number of interesting places to shop in town. The Briar Patch features gifts, jewelry, books, handbags and more. For earth conscious products and gifts, there's Eco Centric. If you buy a home in Graeagle – Blairsden, you can visit Feather's Gifts and Accessories for unique accessories for every room. Or find unique lighting at Graeagle Lighting Company.
There are certainly many places to dine in Greagel-Blairsden as well. For fine dining, try Cuccia's Pasta Pizza Wine Bar for classic Italian cuisine. Grizzly Grill Restaurant & Bar offers seafood, poultry, meat and pasta dishes. And if you really enjoy the old west atmosphere, then Mt. Tomba Dinnerhouse has just that, along with prime ribs, steaks, seafood, poultry, and salad. And if you're feeling more casual, then try out some of the many casual restaurants like Blackbird Inn, Bread and Butter, Graeagle Outpost, and more.
Living
As of the 2010 Census, Graeagle had a population of 737, with 100% living in 392 households. The Plumas-Eureka State Park is located just 6 miles west of town, and it includes the local ghost towns where mining began in 1852.
Recreation
Of course, being located in the middle of several national forests gives residents of Greagel-Blairsden a nearly endless list of things to do outdoors. There's the Plumas National Forest, , Tahoe National Forest, Plumas-Eureka State Park, golf at any of the 6 courses, hiking, cross country skiing, fishing, boating – the list goes on and on!
Education
There are 6 public elementary schools in Graeagle, part of the Plumas County Office Of Education district. Additionally, there are 8 high schools and 7 middle schools in Graeagle, with more than 20 students enrolled in public schools in Graeagle.