Portola Real Estate & Community Information
Portola Real Estate & Community Information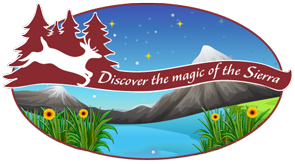 Portola is located in Plumas County and is the only incorporated city in the county. Portola is home to over 2100 residents. Portola was named after the Sapnish explorer Gaspar de Portolá. The name is often mispronounced as most people stress the middle syllable, rather than the accent mark over the "a."
Portola is located along both sides of the middle fork of the Feather River and just off the eastern slopes of the Sierra Nevada, providing residents with picturesque landscapes. The first person in modern times to settle the area was a mountain man and trapper named James P. Beckwourth. Before his arrival, the area was inhabited by the Maidu and Wahoe tribes.
The Union Pacific Railroad has a major presence in Portola as a crew change site and also the location of one of the largest railroad museums in the western US, the Western Pacific Railroad Museum.
Shopping & Dining
Portola is home to a number of specialty shops. Firehouse Thrift Store is a thrift store that donates its proceeds to the local fire dept. Connie Place and Portola sell unique antiques. For gifts there B & B's Thrift and Gift, Blue Petunia Gifts and Captain Hook's Treasures. There's also a great selection of florists, outdoor supply stores, nurseries, and bookstores.
There's plenty of great locally owned restaurants to be found in Portola. Sharon's Café offers classic café food and is a local favorite. For ice cream treats there's Portola Frosty. If you're in the mood for Mexican fare, Rico's Mexican Food and Lena's cantina have you covered. For delicious coffee, Nichole's Coffee Depot and The Coffee Tree Express are the main coffee houses in Portola.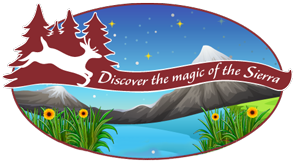 Recreation
Since Portola is located next to the Plumas National Forest and Plumas-Eureka State Park, there is an abundance of outdoor recreational activities available to residents. The Plumas National Forest offers bicycling, camping & cabins, climbing, fishing, hiking, horse riding, hunting, nature viewing, OHV riding, picnicking, scenic driving, water activities, winter sports, and more. The Plumas-Eureka State Park helps visitors relive the history of the gold mining period and also features the partially restored Plumas-Eureka Stamp Mill.
Education
There are 5 schools available to students living in Portola. Portola Junior/Senior High serves grades 7-12. C. Roy Carmichael Elementary serves grades K-6. Feather River Middle school serves grades 6-8. Other schools are Beckwourth High School and Plumas Charter School.