Quincy Real Estate & Community Information
Quincy Real Estate & Community Information
Quincy, California is the county seat of Plumas County and is home to over 1700 residents. Quincy started out as a gold rush community and is named after the city of Quincy, Illinois. The Quincy post office opened in 1855.
Quincy has been named #8 on the list of America's Coolest Small Towns by Budget Travel. In fact it was the only town in California to make the top 10 list.
Shopping & Dining
One the reasons that Quincy gained the distinction as one of America's coolest small towns is its unique shops. Some of those shops include Epilog Books, a book store that sells more than books. They also have many gift items along with postcards, comics, incense, candles, custom framing, as well as bath and body items. If you need to satisfy your sweet tooth, the Carey Cando Co is the place to go, with tasty locally made chocolate and great gifts. Those in search of a farmer's market have a couple of choices – Five Foot Farm, and Quincy Farmer's Market.
Quincy also has no shortage of great places to dine. Just 10 miles east of Quincy is the Greenhorn Creek Guest Ranch, where you can enjoy all you can eat Barbecue on Friday nights. They also have activities such as fishing, horseshoes, and swimming, along with a bonfire sing-along, line dancing, and wagon ride. Mill Creek Fish & Chips offers not only fish & chips, but wild game burgers with buffalo or elk meat and fresh baked buns. For those in the mood for wine tasting, The Drunk Brush will let you "uncork the possibilities." Moon's offers dining under the stars with pizza, pasta, steak, salad, beer & wine. And if Chinese food is your thing, then the Golden King has you covered with a huge menu.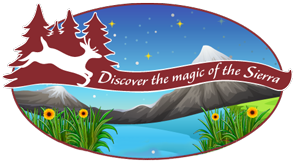 Parks & Recreation
There is certainly no shortage of outdoor activities available in Quincy. The Central Plumas Recreation and Park District has a number of facilities in and around Quincy. Pioneer Park has the largest public swimming pool in Plumas County and also offers a playground, horseshoe pits, bocce ball courts, picnic and BBQ facilities and a group BBQ pavilion large enough for 80 people. The pool offers private and group swim lessons as well. Skaters can enjoy the 11,000 sq ft Quincy Skate Park that features fun boxes, slopes, rails, steps, jumps, drop-offs, and more. Other facilities include the Lower Bader Park and Pioneer Sports Annex.
Bucks Lake is a lovely mountain lake just 16 miles outside of Quincy, surrounded by the Plumas National Forest. In the winter you can enjoy snowmobiling trails, snow shoeing, and cross country skiing. You can also rent a cabin from the Bucks Lakeshore Resort. You can also enjoy the lake on your own ski boat, or rent one from Bucks Lake Marina. And you can dine by the lake at the Lakeshore Resort's outdoor patio.
Education & Healthcare
Quincy offers a number of choices for education. Quincy Junior/Senior High School serves grades 7-12. Pioneer/Quincy Elementary School serves grades K-6. Alternative schools include Plumas County Opportunity school and Plumas Christian School.
The Plumas District Hospital offers health care for the residents of Quincy. They offer a full range of services, including dental and the district's only ambulance service. They are affiliated with the University of California, Davis, and Feather Ridge College and have access to all their resources.
Transportation
Quincy has a general aviation facility just one mile north of the center of Quincy named Gansner Field. The airfield covers 88 acres and has around 9000 aircraft operations per year, most of them general aviation.