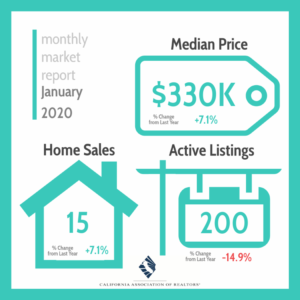 California Association of Realtors® has released the stats for Plumas County in January 2020, reporting 15 homes sold at a median price of $330,000, giving a county-wide list-to-sale ratio of 96.3%. Homes stayed on market a median of 106 days.
Six of the homes sold were in eastern Plumas County with a median sold price of $172,000 and a list-to-sale ratio of 98%. Days on market were a median of 150 days.
The local market generally slows down in the winter, but with the lack of snow, access is easy and now is a great time to find your dream home!
Click here to view more statistics and sign up for your free, no obligation, custom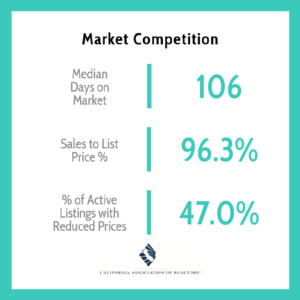 Market Reports, or call 530-592-9606. We'll be happy to discuss the market and how it affects both buyers and sellers.