Eastern Plumas has lots of great places to dine, stores to shop, and courses to golf.
In no particular order, here are a few of our favorites:
Food & Libations
Longboards Bar & Grill: Fresh ingredients, simple, hearty entrées with an Italian flair, and warm, friendly service…these are the hallmarks that make Longboards Bar & Grill a favorite dining destination. Reservations advised.
Iron Door: Ghost stories and great food await you at the restaurant one Yelp reviewer describes as "Sinatra meets saloon." With an exquisite menu, friendly staff and lots of tall tales, the Iron Door is iconic Plumas County. Reservations advised.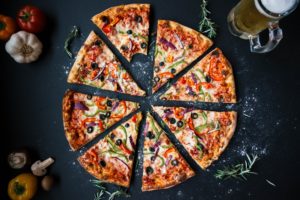 Cuccia's Pasta Pizza and Wine Bar: Good food, good wine, good company in a warm and welcoming dining room, Cuccia's serves up authentic Italian cuisine and fine wines with simple elegance and a dash of comfort. Reservations advised.
Ricochet Cafe: Eastern Plumas County's favorite food truck is parked next door to the Blackbird Inn in Clio, and serves up savory and simple tacos and gluten free waffles for every taste.
Gumba's: Fun, family-friendly atmosphere with fantastic service and great food! For generations, Gumba's has been a longtime favorite for locals and vacationers alike. Enjoy a variety of local and craft beers, including Blairsden's own Brewing Lair!
Nakoma: Whether you're celebrating that special occasion in the majestic Wigwam Room restaurant, experiencing that hard-to-define combination of casual but classy offered at the FLoW Bar & Lounge or soaking in the spectacular scenery on the Sky Deck, Nakoma's dining choices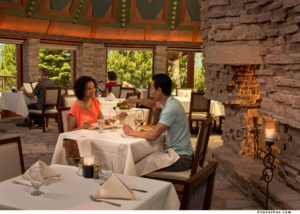 offer something for your every mood. Reservations advised.
Mill Works: Graeagle Mill Works is the place for great coffee, sandwiches, soups, desserts and a friendly welcome. For more than 30 years, the Graeagle Mill Works has welcomed visitors and locals alike to Graeagle. They offer both indoor and outdoor seating and free Wi-Fi.
Grizzly Grill: Blending a charming mountain setting with unique culinary expression, Grizzly Grill offers patrons a memorable dining experience. With a decorum that captures the feel of the Sierras and an enticing gourmet menu, Grizzly Grill is the perfect restaurant comfortable for any occasion. Reservations advised.
Whitehawk Restaurant: Enjoy seasonal dining in a serene setting at the Lodge at Whitehawk. With breathtaking and relaxing views surrounding you, dining at Whitehawk Restaurant, in beautiful Graeagle California, is a memory you will always treasure. Reservations advised.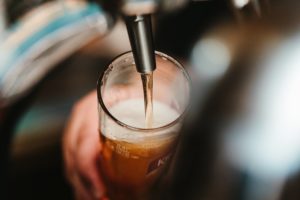 Firewoods Restaurant at Gray Eagle Lodge: A hearty, warm welcome is what you can expect when you arrive at Gray Eagle Lodge.The massive stone fireplace adds a warming glow to our living room, Firewoods Restaurant, and full bar. Serving breakfast, lunch, and dinner, it's a wonderful and rustic escape. Reservations advised.
Sardine Lake Lodge: The dining room at the Sardine Lake Lodge is a seasonal favorite for locals and visitors alike. The stunning setting at the base of the Sierra Buttes offers a rustic and relaxed experience. Reservations required.
The Brewing Lair: Possibly one of the most popular places in eastern Plumas! Real tasty beers are brewed and served in a casual playground for young and old. Enjoy a game of disc golf, hang out with friends, and enjoy live entertainment in this sweet little spot of the Sierra.
Graeagle Restaurant: Located in the heart of Graeagle, the Graeagle Restaurant is a favorite for locals and visitors alike. Hearty meals in casual surroundings and friendly service keeps 'em coming back for more! Serving breakfast and lunch.
Graeagle Meadows Restaurant: Wonderful dining and the best views in town. Whether you're golfing or not, the Graeagle Meadows Restaurant has fabulous food, open for breakfast and lunch. Located at the clubhouse at Graeagle Meadows.
Chalet View Lodge: Chef Anthony Schafer sources ingredients from the onsite greenhouse to create a menu of familiar yet inimitable fare. Service is as as warm and thoughtful as the ambience, so you'll always feel you're right where you belong. Reservations advised.
Golf Courses
Whitehawk Ranch: From the championship tees, the par-71 course plays 6,983 yards. And with four sets of tees for each hole, golfers of all levels can expect an exhilarating round of golf.
The Dragon at Nakoma: With picture-postcard views from every tee, Nakoma's 18-hole championship course, the Dragon, never disappoints.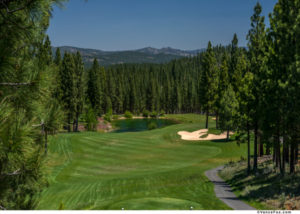 Graeagle Meadows: With spectacular mountain views and 6,725 yards of "extreme golf", with lofty pines, lots of water and elevated tees that offer the ultimate golf experience. Golf Digest includes Graeagle on its list of "Best Places to Play."
Grizzly Ranch: The course you need to play. In fact, Golf Digest ranked Grizzly Ranch the #1 public-accessible course in the Sierra Nevada.
Plumas Pines Golf: Named "Top 5 Best Values In The Sierra Nevada." & "Top 4 Best Greens In The Sierra Nevada." by California Golf + Travel Magazine.