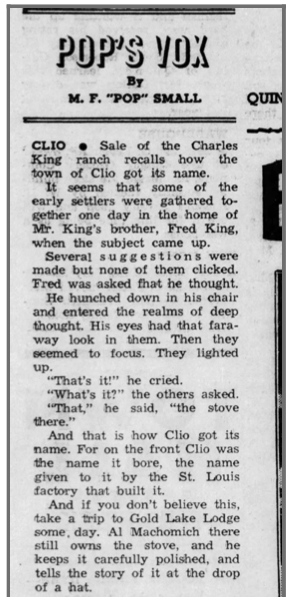 Have you ever wondered how Clio got its name? No, it's not named for the muse of history, but it has a fun little history nevertheless.
According to an article from the Feather River Bulleting dated July 7, 1943, some of the local settlers were gathered together one day in the home of Frank King. Several suggestions for a name were offered, but none clicked. Finally, Frank was asked what he thought. He hunkered down, deep in thought, then suddenly cried, "That's it!"
"What's it?" the other asked.
"That, he said, "the stove, over there."
And that's how Clio got its name, for the front of the stove bore the name, Clio, the name of the St. Louis factory that built it.
FYI: The locals call it Kl-eye-oh, not Klee-oh.