The Plumas area market took a small dip in June with fewer sales and the median price backing down to $395,000. Inventory remains low, and it's still a great time if you've been thinking of selling.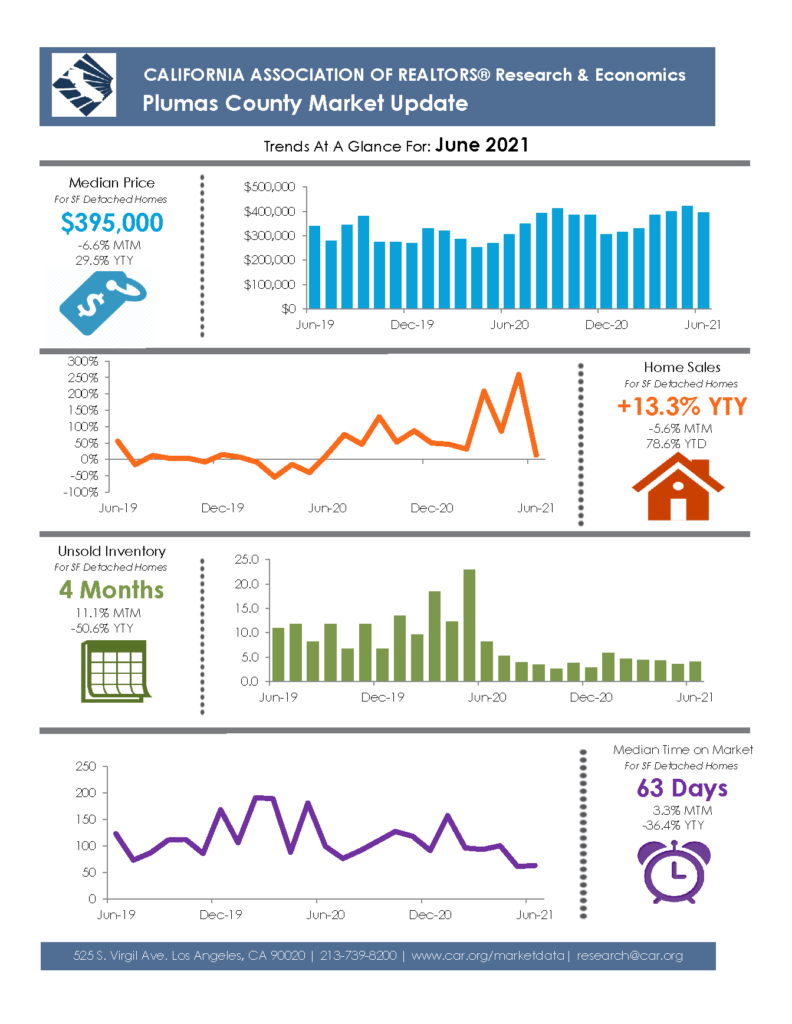 Not ready to sell? Perhaps you can put your property to work for you. Demand for long-term rentals is high at all price points. The Sierra Destination Realty Property Management Program might be right for you.
Call Carol Yeater at 530-592-9606 to discuss the possibilities.