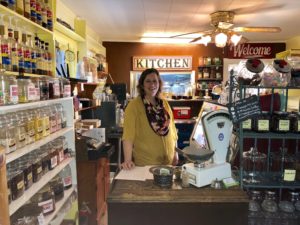 One of our favorite places in eastern Plumas is Graeagle Mill Works. A local favorite for three generations, Graeagle Mill Works is the ideal place for great coffee, sandwiches, soups and more. For more than 30 years, the Mill Works has been a favorite hangout for locals and visitors alike. Informal meetings, gathering with friends, or just some quiet time and a sweet treat, Mill Works is the place to be.
With free WiFi and outdoor seating, it's a great place to take a break. There's a delightful selection of candies, cards, and gifts, too.
Along with their little sister, Mill Works Junction Express at the corner of Highways 89 and 70, Graeagle Mill Works gives you friendly service year-round.